Surveyors in Cumbernauld, North Lanarkshire

Residential
Commercial
We are a Hybrid practice specialising in Chartered Building Surveying and Fire Engineering. Extensive experience in cladding surveys and remediation works. We offer a full spectrum of professional...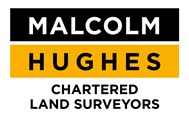 Residential
Commercial
Malcolm Hughes is a Chartered Land Surveying business covering the whole of the UK from regional centres in Glasgow, Manchester and Swansea.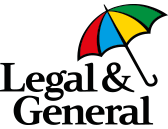 Residential
Legal & General Surveying Services provide surveying advice, guidance, and support in the residential property sector. Once you have found your dream home, we step in to make sure you are making an i...

Residential
Commercial
Hogg Eadie Partnership - Chartered Quantity Surveyors, Project Managers, Construction Cost Consultants.

Residential
Commercial
Simon Brown, Duncan Barrie, Alistair Christie and the team in the National Farm Sales Centre handle farm sales, lettings and acquisitions across Scotland and the North of England while Isla Shaw looks...

Residential
Commercial
We are a Building Surveying consultancy started in 2005 by Kevin Sergeant, a RICS Chartered Building Surveyor and Chartered Project Management Surveyor. Based in Lanark the company's aim is to provide...
Residential
Commercial
Angus Rennie and John Simpson co-founded the practice in 1970, initially trading under the title of John M. Simpson & Co. The practice was renamed The Rennie Partnership in 1993.

Residential
Commercial
Keegans is a long established multi-disciplinary firm of construction and property consultants.
Residential
Commercial

Residential
Harvey Donaldson & Gibson is one of the largest specialist residential surveying practices in Scotland. The original partnership of Harvey & Donaldson was established around 50 years ago.
Residential
Commercial