Find a surveyor near you
Rent review
The purpose of a rent review is to adjust the rent to reflect changes in the value of money and the value of the property. Unsurprisingly, these can often cause disputes between landlords and tenants, with the former seeking the highest increase at rent review and the latter the lowest. Surveyors can advise on rent reviews and assist with negotiation if a dispute arises.
Also known as Commercial rent reviews (and lease renewal)
9 surveyors offering Rent review in Reading
9 results
Regulated by RICS

7 Chalfont Court, Lower Earley District Centre, Lower Earley, Reading, RG6 5SY
Regulated by RICS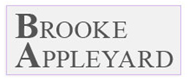 Brook House, 50 Windmill Field, Camberley, Surrey, GU20 6QD
Visit website Email this firm Call this firm01276 452062
Brooke Appleyard specialises in both residential and commercial property having been established for over 25 years.
Bentlys, Hound House Road, Shere, Surrey, GU59JH