Find a surveyor near you
Development monitoring and advice
Development monitoring is carried out on behalf of investors, such as fund managers, to inform them of risks associated with a project. Their role is to provide advice on risk and return on a financial investment. Without an understanding of the risk and the overall risk/reward relationship attached to transactions, poor decisions may arise that can ultimately underline your business performance.
1 surveyor offering Development monitoring & advice in Reading
1 result
Premium listing
Regulated by RICS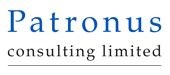 The Chestnuts, 18 East Street, Farnham, Surrey, GU9 7SD
Visit website Email this firm Call this firm01252 712221
Patronus specialises in the provision of Commercial, Contract & Dispute Resolution consultancy services to UK & International Construction & Engineering Industries.