Find a surveyor near you
Insolvency
Surveyors are increasingly involved in insolvency based transactions, working towards the principle of promoting a culture of rescue, rather than recovery. Surveyors will be able to advise in insolvency situations across all areas of instruction, including competence, professional indemnity, conflicts of interest and documents, inspection, reporting, and liability.
2 surveyors offering Insolvency in Newcastle upon Tyne
2 results
Premium listing
Regulated by RICS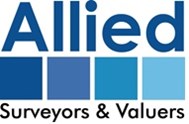 273 Coatsworth Road, Gateshead, NE8 4LJ
Visit website Email this firm Call this firm0191 477 1166
Allied Surveyors and Valuers Ltd is essentially a cooperative, owned by its 31 shareholding Chartered Surveyors, covering England and Wales.