Find a surveyor near you
Health and safety
Employers, employees, landlords or tenants will all have responsibilities in relation to health and safety. From gas appliances to lone working practices, surveyors can provide advice to protect all parties on the legal responsibilities for health and safety.
Also known as Health and safety risk assessment, CDM (health and safety advice)
1 surveyor offering Health & safety in Milton Keynes
1 result
Regulated by RICS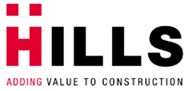 Unit 4, Lodge Farm Business Centre, Castlethorpe, Milton Keynes, MK19 7ES
Visit website Email this firm Call this firm01908 634900
Hills is a well-resourced and skilled consultancy able to provide the highest standard of service and reliability.