Find a surveyor near you
Conservation
According to English Heritage, conservation is the process of maintaining and managing change to a heritage asset in a way that sustains and, where appropriate, enhances its significance. Surveyors will be able to advise on current levels of heritage protection, conservation plans, applications and legislative requirements.
Also known as Historic building conservation
5 surveyors offering Conservation in Bristol
5 results
Regulated by RICS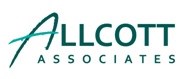 Castlemead, Lower Castle Street, Bristol, BS1 3AG
Visit website Email this firm Call this firm0117 322 4931
We provide the surveying industry's most comprehensive and technical reports in an easy to understand format to allow a complete understanding of their future property and its potential costs.
Fieldways, The Street, Regil, Winford, Bristol, BS40 8BB
Email this firm Call this firm012 7547 2030
We have been undertaking surveys on all types of residential in the area for over thirty years and provide a prompt, professional and personal service to our clients at competitive fees.
Regulated by RICS

Rooms 1.98-1.99, South Wing, Council Offices, Cirencester, Gloucestershire, GL7 1PX
The Rural Planning Practice provides specialist planning advice in Kent and Gloucestershire for development in market towns, villages and the countryside.
Regulated by RICS

Tisbury, Salisbury, Wiltshire, SP2 2DW
Visit website Email this firm Call this firm0117 230 2634
Heritage consultancy providing an independent advisory service to all those who own, manage or have an interest in any type of historic building, man-made structure or landscape, dating from b…
Arnold Bartosch Ltd, 1 Bath Mews, Bath Parade, Cheltenham, Glos, GL53 7HL
Email this firm Call this firm01242 522061
We are a Conservation Accredited independent practice specialising in the survey and repair of historic and listed buildings.