Find a surveyor near you
Quantity surveying
Quantity surveyors are the cost managers of construction. They are initially involved with the capital expenditure phase of a building or facility, which is the feasibility, design and construction phases. But quantity surveyors can also be involved with the extension, refurbishment, maintenance and demolition of a facility. Quantity surveyors may also work in process engineering, such as chemical engineering plants or oil rigs, and will understand all aspects of construction over the whole life of a building or facility.
8 surveyors offering Quantity surveying in SN38 3
8 results
Regulated by RICS

2 London Road, Tetbury, Glos, GL8 8JL
Visit website Email this firm Call this firm01666 331614
We know that delivering complex civil engineering projects on time and on budget is never easy. Your success relies on being able to make the right decisions, often under tight deadlines. So, that'...
Regulated by RICS

24 Walkers Close, Freeland, Witney, Oxon, OX29 8AY
Visit website Email this firm Call this firm01993 886610
Andrew Bird Associates was established in 2013 to provide a truly independent quantity surveying service throughout Southern England. Your project, whether large or small, will be handled on a pers...
Regulated by RICS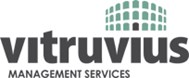 1210 Lansdowne Court, Gloucester Business Park, Brockworth, Gloucestershire, GL3 4AB
Visit website Email this firm Call this firm01242 325005
We are a construction management consultancy which leads, manages and delivers construction projects, giving you one point of contact throughout the entire process and safeguarding your interests from
Regulated by RICS

175 Banbury Road, Summer Town, Oxford, OX2 7AW
Visit website Email this firm Call this firm01865 557 462
We're a firm of Chartered Surveyors established in Thame, Oxfordshire with it's origins dating back over 35 years.
6 Cricklade Court, Cricklade Street, Swindon, Wilts, SN1 3EY
Email this firm Call this firm01793 575 529
BLB Kilminster Beer LLP are Professional Quantity Surveyors and Project Managers serving construction projects throughout the United Kingdom.
Bentley Centre, Stratton Road, Swindon, Wilts, SN1 2SH
39 Bath Road, Swindon, Wiltshire, SN1 4AS
23 High Street, Wroughton, Swindon, Wilts, SN4 9JX