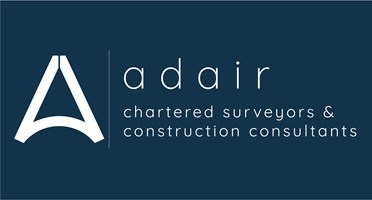 Adair Limited

As an independent multi-disciplined consultancy, Adair provide clients with solutions for every stage of the construction and property life cycle.

We act as quantity surveyors, building surveyors, project managers and monitoring surveyors for projects across all construction sectors. We also provide Dispute Resolution Services and our team based in London are all experienced negotiators and understand the key drivers for parties in a dispute scenario.

Our client base is wide ranging from private individuals, banks, private equity funds, solicitors to family offices, developers, contractors and trusts. With offices in Epsom, London, Midlands and Gibraltar, we work with clients from all over the UK, Europe and world-wide. We are proud to have successfully completed projects in Sudan, Barbados, Cayman Islands and the United Arab Emirates.

As a young, forward- thinking professional business we combine traditional skills with the latest innovation. Our ethos is building knowledge, creating value.
Works for
Residential customers
Commercial contracts
Business type
Private Practice
Surveying services
Building surveying
Building surveying (Commercial property)
Condition surveys
Contract administration
Contract management
Cost planning
Defects
Development monitoring & advice
Dilapidations
Dispute resolution
Expert witness
Expert witness (Commercial property)
Facilities management
Party walls
Party walls (Commercial property)
Project management
Quantity surveying
Quantity surveying (Commercial property)
RICS Home Survey – Level 3
Risk management
Schools & educational premises
Partners and Directors
Mr J A Sullivan BSc FRICS ACIArb MEWI
Accreditations
Expert Witness Construction Disputes
Mr J A Sullivan BSc FRICS ACIArb MEWI
Expert Witness Professional Negligence
Mr J A Sullivan BSc FRICS ACIArb MEWI
Expert Witness Project Management
Mr J A Sullivan BSc FRICS ACIArb MEWI
Personnel
Adele Gibbon (Associate Director)
Donal Hogan (Associate Director )
Mark Passfield BSc. Econ Pgdip. QS MRICS (Director Head of Quantity Surveying)
Rachel Titley (Associate Director)
Richard Payne (Director Project Monitoring)
Simon Fyfe (Director Dispute Resolution)
Vanessa Rutter BSc (Director HR Operations)
RICS Regulated Firm
Firms that come under RICS regulation are easy to spot as they use the words 'Regulated by RICS' on their letterhead and other communication materials. Regulated firms must follow the RICS Rules of Conduct for Firms and are held to a higher standard in areas such as staff training, professional indemnity insurance, complaints handling and security of clients' money.
Address
Crossways House, 39 East Street, Epsom, Surrey, KT17 1BL
Firms that are Regulated by RICS commit to the highest professional and ethical standards. In the rare cases where disciplinary action has been taken against a firm, records are published online.
If you cannot find the information you are looking for, please contact RICS Regulation at regulation@rics.org. Alternatively, if you wish to make a complaint, please contact complaints@rics.org.