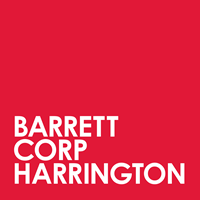 Barrett Corp and Harrington Limited
Barrett Corp & Harrington Ltd (BCH) is a RICS Regulated Company, providing professional and reliable building insurance valuations across the UK and Europe. With our team of Building Insurance Surveyors, located nationally and predominately, directly employed, we strive to offer the most reliable and cost-effective solutions for building insurance valuations.

Our services are full RICS Compliant, Reinstatement Cost Assessments (RCAs), desk-based Major Reviews and site-based Revisits following full RCAs and where appropriate, Benchmark e-Valuations requiring no site visit.

Founded in 2006, Martyn Barrett, Roger Corp and Lorna Harrington brought together the disciplines of quantity surveying, loss adjusting and insurance. This unique blend of expertise is essential for a practice offering a service into this very specialist and niche area of surveying.

Type of surveyor
Chartered Quantity Surveyor
Works for
Residential customers
Commercial contracts
Business type
Private Practice
Surveying services
Retail property
Block management
Period property
Commercial property
Insurance
Residential surveys
Valuation
Property management
Residential property
Industrial property
Partners and Directors
Mr M D Barrett BSc MRICS ACII FCILA FUEDI-ELAE
RICS Regulated Firm
Firms that come under RICS regulation are easy to spot as they use the words 'Regulated by RICS' on their letterhead and other communication materials. Regulated firms must follow the RICS Rules of Conduct for Firms and are held to a higher standard in areas such as staff training, professional indemnity insurance, complaints handling and security of clients' money.
Address
Swan House, The Park, Market Bosworth, Nuneaton, Warwickshire, CV13 0LJ
Firms that are Regulated by RICS commit to the highest professional and ethical standards. In the rare cases where disciplinary action has been taken against a firm, records are published online.
If you cannot find the information you are looking for, please contact RICS Regulation at regulation@rics.org. Alternatively, if you wish to make a complaint, please contact complaints@rics.org.