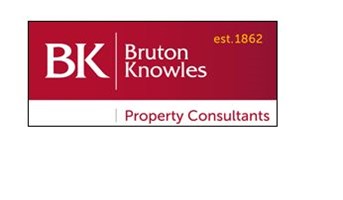 Bruton Knowles
Bruton Knowles is helping property owners, occupiers, developers and investors to achieve more from their land and property. The advice we provide spans all sectors and the entire property cycle.

We have in-depth knowledge of local and national property markets throughout the UK and can draw upon a team of motivated resourceful surveyors

We are very much a people business striving for excellent through detail in everything we do.
Business type
Private Practice
Surveying services
Commercial property
Compulsory purchase
Dilapidations
Investments
Landlord and tenant
Measured survey
Rating advice
Valuation
Reveal number
02920 028800
enquiries@brutonknowles.co.uk
www.brutonknowles.co.uk
RICS Regulated Firm
Firms that come under RICS regulation are easy to spot as they use the words 'Regulated by RICS' on their letterhead and other communication materials. Regulated firms must follow the RICS Rules of Conduct for Firms and are held to a higher standard in areas such as staff training, professional indemnity insurance, complaints handling and security of clients' money.

Firms that are Regulated by RICS commit to the highest professional and ethical standards. In the rare cases where disciplinary action has been taken against a firm, records are published online.
If you cannot find the information you are looking for, please contact RICS Regulation at regulation@rics.org. Alternatively, if you wish to make a complaint, please contact complaints@rics.org.