G Herbert Banks LLP
Tel: 01299 896968
Tel: 07870660876

Fax: 01299 896981
RICS Regulated Firm Firms that come under RICS regulation are easy to spot as they use the words 'Regulated by RICS' on their letterhead and other communication materials. Regulated firms must follow the RICS Rules of Conduct for Firms and are held to a higher standard in areas such as staff training, professional indemnity insurance, complaints handling and security of clients' money.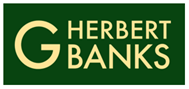 About us
Established in 1898 and based in Worcestershire from the beginning, we consider our experience and local knowledge to be unrivalled. As Estate Agents specialising in rural properties we provide accurate valuations on niche properties such as period and listed properties, barn conversions, farms, bare agricultural land, woodland, development opportunities and commercial property.

Our Chartered Surveyors and Estate Agents are based in easily accessible offices near to the city of Worcester. We offer a wide range of services to the rural property owner, whether the subject property is a small field up to a large country estate.

Type of surveyor
Chartered Surveyor
Business type
Private Practice
Surveying services
Valuation • Rural property • Compulsory purchase • Estate agency • Planning & development • Lettings • Auctions • Land use
Partners and Directors
Mr D G Banks FRICS • Mr R G Banks BSc MRICS • Mr R Parry FRICS • Miss E M Randle MRICS
Regulated since
1898
Accreditations
•Registered Valuer
Miss E M Randle MRICS
Mr D G Banks FRICS
Mr R G Banks BSc MRICS
Mr R Parry FRICS

Personnel
Tim Gaston (Head of Residential Agency)
Firms that are Regulated by RICS commit to the highest professional and ethical standards. In the rare cases where disciplinary action has been taken against a firm, records are published here.
If you cannot find the information you are looking for, please contact RICS Regulation at regulation@rics.org. Alternatively, if you wish to make a complaint, please contact complaints@rics.org.