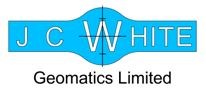 J C White Geomatics Ltd
JC White Geomatics is a medium-sized multi-disciplinary land surveying practice based near Ashford, Kent. We have grown from one surveyor and a part-time assistant in 1981 to 18 full time and 2 part time staff in purpose-built offices near Junction 11 of the M20.


Business type
Private Practice
Surveying services
Boundary issues
Geomatics
Measured survey
Reveal number
01303 261212
survey@jcwhite.co.uk
jcwhite.co.uk
RICS Regulated Firm
Firms that come under RICS regulation are easy to spot as they use the words 'Regulated by RICS' on their letterhead and other communication materials. Regulated firms must follow the RICS Rules of Conduct for Firms and are held to a higher standard in areas such as staff training, professional indemnity insurance, complaints handling and security of clients' money.
Firms that are Regulated by RICS commit to the highest professional and ethical standards. In the rare cases where disciplinary action has been taken against a firm, records are published online.
If you cannot find the information you are looking for, please contact RICS Regulation at regulation@rics.org. Alternatively, if you wish to make a complaint, please contact complaints@rics.org.