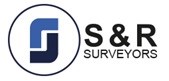 S & R Surveyors Ltd
Our multi-disciplined practice can trace its roots back to 1854 and offers a full range of professional services specialising in all aspects of commercial and residential property. See our full range of services by clicking onto our service page.

We have an excellent working relationship with our diverse client base which includes Banks, Building Societies, Financial Institutions, Housing Associations, Local Authorities, Educational Establishments, Charitable Trusts, Property Developers, Home Owners and Private Landlords.

We provide an efficient cost effective service combined with a friendly, accessible and helpful approach. We guarantee you will have access to a Qualified Surveyor at all times with no delegation of duties to junior staff.



RICS Helpline Scheme
We are part of the RICS Helpline Scheme, offering 30 minutes impartial, expert advice over the telephone for specific issues. Please call us on 020 3 770 1782 for advice about Boundary Issues or Party Walls.
Type of surveyor
Chartered Building Surveyor
Works for
Residential customers
Commercial contracts
Business type
Private Practice
Surveying services
Boundary issues
Building surveying
Party walls
Residential surveys
RICS Home Survey – Level 2
Partners and Directors
Mr P R Davis FRICS
Mr N W Ward
RICS Regulated Firm
Firms that come under RICS regulation are easy to spot as they use the words 'Regulated by RICS' on their letterhead and other communication materials. Regulated firms must follow the RICS Rules of Conduct for Firms and are held to a higher standard in areas such as staff training, professional indemnity insurance, complaints handling and security of clients' money.
Address
55 Chislehurst Road, Chislehurst, Kent, BR7 5NP
Firms that are Regulated by RICS commit to the highest professional and ethical standards. In the rare cases where disciplinary action has been taken against a firm, records are published online.
If you cannot find the information you are looking for, please contact RICS Regulation at regulation@rics.org. Alternatively, if you wish to make a complaint, please contact complaints@rics.org.