Find a surveyor near you
Quantity surveying
Quantity surveyors are the cost managers of construction. They are initially involved with the capital expenditure phase of a building or facility, which is the feasibility, design and construction phases. But quantity surveyors can also be involved with the extension, refurbishment, maintenance and demolition of a facility. Quantity surveyors may also work in process engineering, such as chemical engineering plants or oil rigs, and will understand all aspects of construction over the whole life of a building or facility.
5 surveyors offering Quantity surveying in York
5 results
Regulated by RICS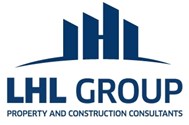 The Chocolate Works, Bishopthorpe Road, York, YO23 1DE
Visit website Email this firm Call this firm01904 690699
Chartered building Surveyors, Property and Construction Consultants, Architectural Services.
Regulated by RICS

Trinity One, Neptune Street, Leeds, W Yorkshire, LS9 8EA
Visit website Email this firm Call this firm0113 245 2452
Bowcliffe (Leeds) Limited are able to offer general practice surveying, commercial agency and commercial valuation services. There are very few practices that can offer the project management, quantit
15 Leyfield Close, Strensall, York, YO32 5XE
Golder House, Tadcaster Enterprise Park, Station Road, Tadcaster, N Yorkshire, LS24 9JF
Email this firm Call this firm01937 831555
EWH Consulting was established in 2002 to provide Project Management and Quantity Surveying support for Construction Industry related projects.
Golder House, Tadcaster Enterprise Park, Station Road, Tadcaster, LS24 9JF