Find a surveyor near you
Compulsory purchase
Surveyors acting in this field will be familiar with the powers and limits of compulsory purchase and what can be acquired under a compulsory purchase order (CPO) - whether they are acting for an acquiring authority or for landowners/potential objectors. Certain types of land may be protected and the appropriateness of a CPO needs to be carefully assessed. Surveyors will help you follow relevant procedures, from the handling of objections through public inquiries to proceedings in the Upper Tribunal.
Also known as Compulsory purchase and compensation
4 surveyors offering Compulsory purchase in York
4 results
Premium listing
Regulated by RICS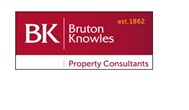 4100 Park Approach, Thorpe Park, Leeds, W Yorkshire, LS15 8GB
Visit website Email this firm Call this firm0113 418 2101
Bruton Knowles is helping property owners, occupiers, developers and investors to achieve more from their land and property. The advice we provide spans all sectors and the entire property cycle.
Premium listing
Regulated by RICS

Devonshire Lodge, Devonshire Avenue, Leeds, LS8 1AY
Visit website Email this firm Call this firm0113 266 7666
Nabarro McAllister & Co. undertake residential valuations for a wide range of banks, building societies and other lending institutions and also for private clients. We also undertake RICS Home Buyers
Ground Floor, 14 Merchants Place, Merchantgate, York, N Yorkshire, YO1 9TU
48 Bootham, York, YO30 7WZ