Find a surveyor near you
Rating advice
Factors that influence whether an owner or occupier of rateable property is liable to pay rates, and establishing how much he or she is liable to pay, can be subject to challenge. A surveyor will be able to advise on starting the rating appeals process, and how to approach the various types of dispute that can arise.
Also known as Rating advice and appeals
3 surveyors offering Rating advice in Southampton
3 results
Premium listing
Regulated by RICS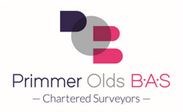 61 Cromwell Road, Southampton, SO15 2JE
Visit website Email this firm Call this firm023 8022 2292
Primmer Olds and B.A.S were two established surveying businesses with different skills but the same client focused and highly professional approach.
Premium listing
Regulated by RICS

International House, George Curl Way, Southampton, Hants, SO18 2RZ
Email this firm Call this firm020 7233 6762
Survey & Valuation Specialists. Quality Assurance Certified.
Wade Park Farm, Salisbury Road, Ower, Southampton, SO51 6AG