Find a surveyor near you
Compulsory purchase
Surveyors acting in this field will be familiar with the powers and limits of compulsory purchase and what can be acquired under a compulsory purchase order (CPO) - whether they are acting for an acquiring authority or for landowners/potential objectors. Certain types of land may be protected and the appropriateness of a CPO needs to be carefully assessed. Surveyors will help you follow relevant procedures, from the handling of objections through public inquiries to proceedings in the Upper Tribunal.
Also known as Compulsory purchase and compensation
2 surveyors offering Compulsory purchase in Rotherham
2 results
Premium listing
Regulated by RICS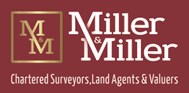 Suite 5, Shirley House, 31 Psalter Lane, Sheffield, S Yorkshire, S11 8YL
Visit website Email this firm Call this firm0114 327 0120
Independent Chartered Surveyors, Land Agents & Valuers in Sheffield.
Regulated by RICS

12 Vernon Street, Derby, DE1 1FT