Find a surveyor near you
Site inspections
A site inspection gives a contract administrator, project manager or funds surveyor the opportunity to inspect the ongoing progress of works undertaken on a construction site. The purpose of the inspection might be to value the site, to assess progress or to award extentions of time. At the point of practical completion, an inspection will highlight any snagging issues to be dealt with. As well as providing the inspection, the surveyor will be aware of the safety aspects of the site, both for themselves and for the site in general, including safe storage of materials.
Also known as Site surveys
1 surveyor offering Site inspections in Reading
1 result
Premium listing
Regulated by RICS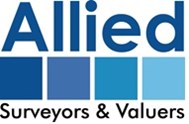 Glendale House, Reading Road, Burghfield Common, Reading, Berks, RG7 3BL
Visit website Email this firm Call this firm0118 933 3900
Allied Surveyors and Valuers Ltd is essentially a cooperative, owned by its 31 shareholding Chartered Surveyors, covering England and Wales.