Find a surveyor near you
RICS Condition Report
The Condition Report is a 'matter-of-fact' assessment of the condition of a property, without any advice. Like the other RICS surveys, the Condition Report is based on a thorough visual inspection, but in this case, the scope is slightly reduced and information is presented in a minimalist style. This report format is recommended for conventional houses, flats or bungalows built from common building materials and apparently in reasonable condition. It focuses purely on the condition of the property. The condition report does not include a valuation.
Also known as Home condition surveys
8 surveyors offering RICS Condition Report in Reading
8 results
Regulated by RICS

7 York Road, Woking, Surrey, GU22 7XH
Visit website Email this firm Call this firm01483 770 282
We think of ourselves as a "sixth sense" when it comes to dealing with property.
Regulated by RICS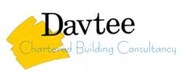 Davtee Investments Ltd, Davtee House, 11-13 Lenten Street, Alton, Hants, GU34 1HG
Visit website Email this firm Call this firm+44 (0) 1420 541529
Davtee Ltd is a group of family owned and run companies founded in 1972 Originally founded as a residential developer building over 300 houses mainly in the South of England.