Find a surveyor near you
Residential surveys
Residential building surveys involve the comprehensive professional assessment of a property and its condition. Included within the category of residential property there are a wide and diverse number of building types and the survey will normally incorporate the building's structure, fabric, finishes, outbuildings and grounds, and includes the surveyor's unbiased, balanced professional opinion on the detail and style required by the client, with reference to visible defects and guidance (as appropriate) on maintenance and remedial measures.
24 surveyors offering Residential surveys in Newcastle upon Tyne
24 results
Regulated by RICS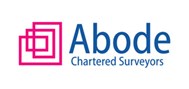 Rotterdam House, 116 Quayside, Newcastle Upon Tyne, NE1 3DY
Visit website Email this firm Call this firm0191 206 4145
At Abode Chartered Surveyors, we're not your average surveyors – we want to make the process of finding and securing the right property easy and efficient.