Find a surveyor near you
Dispute resolution
When a dispute arises, careful consideration should be given before embarking on a course of dispute resolution. Is it worthwhile spending time and money on it? Can the opposing party afford to pay out? If dispute resolution is the only option there are a number of options available including adjudication, arbitration, litigation, mediation or negotiation, any of which a surveyor may be able to help with.
Also known as Alternative dispute resolution, Arbitration work, Construction dispute resolution, Mediation training vacillation
11 surveyors offering Dispute resolution in Manchester
11 results
Regulated by RICS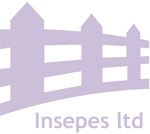 792 Wilmslow Road, Didsbury, Manchester, M20 6UG
Visit website Email this firm Call this firm01612860795
Boundary Dispute and Expert Witness Surveyors.
Regulated by RICS

Regent House, Folds Point, Folds Road, Bolton, Lancashire, BL1 2RZ
Visit website Email this firm Call this firm01204 362888
The Vinden Partnership provides a wide range of expert property services.
11 Barcheston Road, Cheadle, Cheshire, SK8 1LJ