Find a surveyor near you
Dispute resolution
When a dispute arises, careful consideration should be given before embarking on a course of dispute resolution. Is it worthwhile spending time and money on it? Can the opposing party afford to pay out? If dispute resolution is the only option there are a number of options available including adjudication, arbitration, litigation, mediation or negotiation, any of which a surveyor may be able to help with.
Also known as Alternative dispute resolution, Arbitration work, Construction dispute resolution, Mediation training vacillation
6 surveyors offering Dispute resolution in Exeter
6 results
Regulated by RICS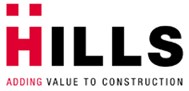 Pole House, Old Ide Lane, Ide, Exeter, EX2 9RY
Visit website Email this firm Call this firm+44 (0) 1392 218010
Hills is a well-resourced and skilled consultancy able to provide the highest standard of service and reliability.