Find a surveyor near you
Measured survey
Measured surveys involve taking measurements of sites or buildings in order to produce accurate drawings to scale. They are usually specified to an agreed level of detail, to acceptable accuracy tolerances, scale, delivery times and costs. Surveyors will provide the 'building block' of core information upon which all subsequent phases of planning, design and development are based.
Also known as Measured surveys of buildings by traditional methods, Measured surveys of buildings with edm equipment
1 surveyor offering Measured survey in Cardiff
1 result
Premium listing
Regulated by RICS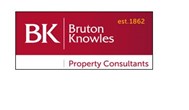 Oddfellows House, 19 Newport Road, Cardiff, CF24 0AA
Visit website Email this firm Call this firm02920 028800
Bruton Knowles is helping property owners, occupiers, developers and investors to achieve more from their land and property. The advice we provide spans all sectors and the entire property cycle.