Find a surveyor near you
Building maintenance
Building components deteriorate with time or use and at some stage their performance no longer meets a required standard. Maintenance is an intervention so that the component can perform to the required standard. Surveyors will be able to provide a visual inspection and give advice on testing, cleaning, repairs, replacement and improvement.
1 surveyor offering Building maintenance in Cardiff
1 result
Premium listing
Regulated by RICS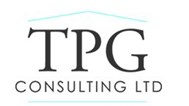 Suite 9, Melin Corwg Business Parc, Cardiff Road, Upper Boat, Treforest, CF37 5BE
Visit website Email this firm Call this firm02920 813007
TPG Consulting is a national firm with offices in Cardiff and Manchester.