Find a surveyor near you
Property management
This is the activity that ensures that land and building matters are dealt with so that they operate efficiently and effectively. In effect a surveyor will advise on the strategic asset management objectives for land and buildings. It is sometimes referred to as 'operational' and it is the activity of undertaking the professional/technical work necessary to ensure that property is in the condition desired, in the form and layout and location desired, and supplied with the services required. This is together with related activities such as the disposal of surplus property, the construction or acquisition of new property, the valuation of property, and dealing with landlord and tenant and rating matters - all at an optimum and affordable cost.
3 surveyors offering Property management in Bristol
3 results
Premium listing
Regulated by RICS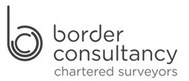 19.9 Highnam Business Centre, Highnam, Gloucester, Glos, GL2 8DN
Visit website Email this firm Call this firm01452 346 776
Border Consultancy is a niche property firm with nationwide coverage, offering a broad range of specialist building consultancy, management and transactional services.
Premium listing
Regulated by RICS

22 Princes Street, Yeovil, Somerset, BA20 1EQ
Visit website Email this firm Call this firm01823 334455
Greenslade Taylor Hunt is one of the largest and longest established firms of Chartered Surveyors, Auctioneers, Property Specialists and Letting Agents in the South West.
Regulated by RICS

Oakside House, 35 Oakfield Road, Clifton, Bristol, BS8 2AT
Visit website Email this firm Call this firm0117 9732431
Dickson Powell Partnership was founded in 1972.