Find a surveyor near you
Development monitoring and advice
Development monitoring is carried out on behalf of investors, such as fund managers, to inform them of risks associated with a project. Their role is to provide advice on risk and return on a financial investment. Without an understanding of the risk and the overall risk/reward relationship attached to transactions, poor decisions may arise that can ultimately underline your business performance.
3 surveyors offering Development monitoring & advice in Birmingham
3 results
Premium listing
Regulated by RICS

Office 2, 420 Birmingham Road, Sutton Coldfield, W Midlands, B72 1YJ
Premium listing
Regulated by RICS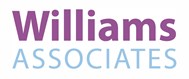 Bordesley Hall, The Holloway, Alvechurch, Birmingham, B48 7QA
Visit website Email this firm Call this firm01527 597969
Williams Associates were established in 1999, by Andrew Williams and are based in Birmingham and Stratford upon Avon. We offer a full range of Building Surveying services.