Find a surveyor near you
Compulsory purchase
Surveyors acting in this field will be familiar with the powers and limits of compulsory purchase and what can be acquired under a compulsory purchase order (CPO) - whether they are acting for an acquiring authority or for landowners/potential objectors. Certain types of land may be protected and the appropriateness of a CPO needs to be carefully assessed. Surveyors will help you follow relevant procedures, from the handling of objections through public inquiries to proceedings in the Upper Tribunal.
Also known as Compulsory purchase and compensation
2 surveyors offering Compulsory purchase in Birmingham
2 results
Premium listing
Regulated by RICS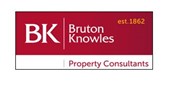 60 Church Street, Birmingham, B3 2DJ
Visit website Email this firm Call this firm01452 880045
Bruton Knowles is helping property owners, occupiers, developers and investors to achieve more from their land and property. The advice we provide spans all sectors and the entire property cycle.
Premium listing
Regulated by RICS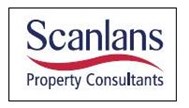 Scanlans House, High Street, Knowle, Solihull, W Midlands, B93 0LL
Visit website Email this firm Call this firm0121 705 7000
Our long established Practice brings together a wide range of expertise in surveying, valuation and property development, all under one roof. This means that we can offer our clients a complete ran...