Find a surveyor near you
Development monitoring and advice
Development monitoring is carried out on behalf of investors, such as fund managers, to inform them of risks associated with a project. Their role is to provide advice on risk and return on a financial investment. Without an understanding of the risk and the overall risk/reward relationship attached to transactions, poor decisions may arise that can ultimately underline your business performance.
2 surveyors offering Development monitoring & advice in Barnsley
2 results
Premium listing
Regulated by RICS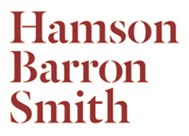 Unit 3a, First Floor, Evolution House, Springwell Road, Leeds, LS12 1AW
Visit website Email this firm Call this firm01133 201630
Hamson Barron Smith is an integrated design and building consultancy founded on the principles of quality, innovation, respect and trust.
Premium listing
Regulated by RICS

107 Cleethorpes Rd, Grimsby, S Humberside, DN31 3ER
Visit website Email this firm Call this firm01472 729964
Kingfisher Court, Plaxton Bridge, Woodmansey, Beverley, Hull, HU17 0RT